Domestic Delivery and Distribution Center (DC) Service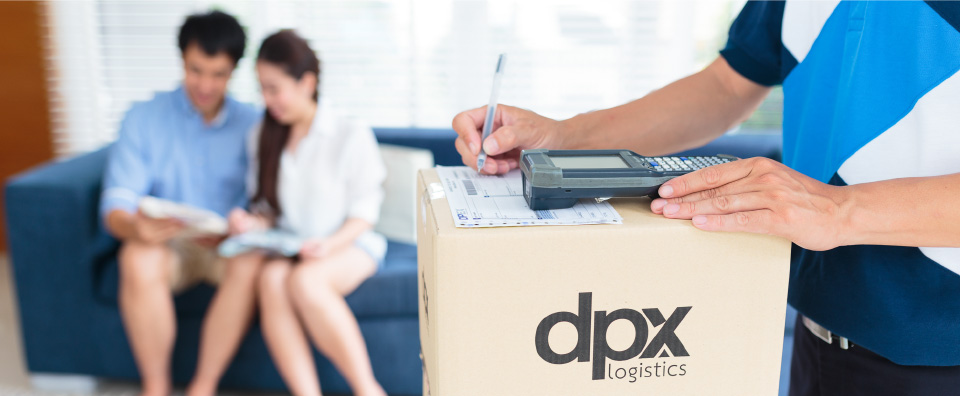 Domestic Delivery and Distribution Center (DC) Service
DPX provides door-to-door domestic delivery service for both document and parcel. We pickup the shipment from your door and deliver to door to the consignee's address in every province in Thailand.
DPX also provides Distribution Center (DC) Service. You can use DPX as your warehouse for consolidating goods from your suppliers either by informing DPX to pickup the goods from your suppliers or informing each of your suppliers to deliver the goods to DPX warehouse. After receiving the goods, DPX can pick & pack the shipment as per your request, and then distribute the shipment to your branches or your end customers nationwide.
Currently, there are many customers who use DPX Distribution Center (DC) Service to distribute their shipments nationwide, for example:
For more information, please call us at Tel. 02 2782900 # Domestic Department
If you are not sure whether your shipment is considered Prohibited or Restricted Items or not, please call our Customer Service at Tel. 02 2782900
Fill in the Consignment Note (Con. Note) to provide info. on sender, receiver, address, contact telephone no., and other related details to ensure correct and smooth delivery. (See AWB/ Con. Note Preparation here)
Put your shipment either document or parcel in an appropriate packaging to prevent any breakage or damage during transportation (see Packing Instruction here). Parcel shipment or fragile shipment with the weight over 5 kg, wooden crate is recommended for your packaging. Please contact our Customer Service team for the Wooden Crate Packing Service.
Call DPX Call Center at Tel. 02 2782900 to arrange the pickup.
If your shipment has a large size but light weight, please click here to calculate the volumetric weight of your shipment.